This fantastic meme is now hosted by Sheila at One Person's Journey Through a World of Books.

Read this past week:
Shakespeare Makes the Playoffs by Ron Koertge
The Puzzle Ring by Kate Forsyth
A Spy in the House (The Agency) by Y.S. Lee
The Incredible Rockhead by Scott Nickel
T-Minus: The Race to the Moon by Jim Ottaviani
The Storm in the Barn by Matt Phelan
Outlaw: The Legend of Robin Hood by Tony Lee
Shadow Hills by Anastasia Hopcus
Candide by Voltaire

Currently Reading:
The Sisterhood of the Traveling Pants by Ann Brasharas
All Shook Up by Shelley Pearsall
The Heart is Not a Size by Beth Kephart

Upcoming:
The Alchemyst by Michael Scott
Hearts at Stake by Alyx Harvey
Captivate by Carrie Jones
The Mailbox by Audrey Shafer


Affiliate news!

Jenn @ Book Crazy reviewed Sucks To Be Me by Kimberly Pauley, Hex Hall by Rachel Hawkins
Arson by Estevan Vega, and also interviewed Julia Hoban author of Willow this past week.

Natalie @ Mindful Musings tried out a new review format with her review of Original Sin by Allison Brennan and then posted a great survey about the review format to gain feedback. She also had a fantastic post about why she decided to have Affiliates.

Kate @ The Neverending Shelf is running a contest for a copy of Shadow Blade (ends March 11th), interviewed Kristin Walker, Recommended The Iron King, reviewed Shadow Blade by Seressia Glass, Beautiful Dead by Eden Maguire, Sing me to Sleep by Angela Morrison, Numbers by Rachel Ward, and Angelic Runes by Makoto Tateno. She also is trying to help out BEA go-ers with a survey of who still needs a roomie.

Eleni @ La Femme Readers is giving away 3 copies of Wherever Nina Lies (ends March 8th). Also, she interviewed Tracy Fabre, reviewed Hearts at Stake by Alyx Harvey and Wherever Nina Lies by Lynn Weingarten, and posed the following question - Who is your favorite book couple?.

WilowRaven @ Red House Books created a new header and button over at her blog! (see the button below) She reviewed the whole Percy Jackson series by Rick Riordan and My Soul to Take by Rachel Vincent this week as well.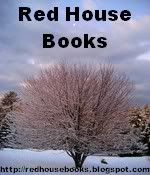 News:
I saw Kami Garcia and Margaret Stohl at a local Borders last Tuesday night and it was a fantastic time! I told them my blog name and they instantly knew who I was. I was sad not to be able to see them again Wednesday night, but I had to teach my parent night tech class. Pictures are below.
I had three book tours posted up this weekend - Ron Koertge's Shakespeare Makes the Playoffs, Kate Forsyth's The Puzzle Ring, and Y.S. Lee's The Agency. All of them have interviews and/or guest posts, so check them out if you haven't.
Also, a few weeks back I was interviewed on Page Turners by Becky. Can't remember if I shared the link yet or not. :)