So, I've been running through my Google Reader like a mad woman (yay for 4 day weekends) and saw some fantastic stuff going on that I wanted to let you guys know about!



Debbie from Debbie's World of books, is encouraging others to buy books for the holidays. She has an
ongoing survey
of great books to buy others that she would like you to fill out so she can compile a nice list of suggestions for those who aren't sure what to get.
Not only that, she's currently doing a
YA Pack Giveaway
to encourage you to nominate lots of YA books. There will be a ton of other giveaways coming up and I hope you guys stop by and check it out.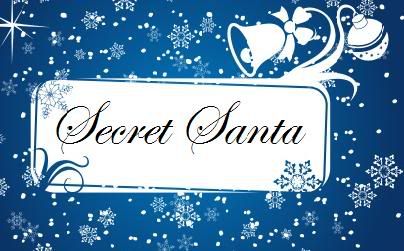 Speaking of Christmas, my friend Kate from
The Neverending Shelf
has posted up her
Book Lovers Secret Santa post
, which I'm really excited about. I really enjoyed participating last year and I can't wait to see who I get this year! :-D Wouldn't you like to buy someone a book for Christmas and get one in return? I know I would! (I went a little crazy last year and did all three Secret Santa events I could find...)
Also, tomorrow is
Dewey's 24 Hour Readathon
!!! I actually have some plans with family, but I will be reading as much as I can the rest of the day. I hope you guys join in if you're free!